A Greener City
Colonel Light was quite the 'green thumb', surrounding the city with beautiful parklands. The European cities he was used to were grey and polluted so he planned for natural vegetation to create fresh, clean air.
Inspired by Light's vision for a green city, we want to increase vegetation across urban areas. Studies show that higher levels of natural plant life bring with them a range of social and environmental benefits — better quality of air, natural stormwater management, improved community health and more habitats for our native fauna. Going green is also a big part of our broader response to climate change.
The Update has six high-level targets to help us measure our progress on how Greater Adelaide will become a more liveable, sustainable and competitive place.
Target:
Tree canopy is increased by 20% across metro Adelaide by 2045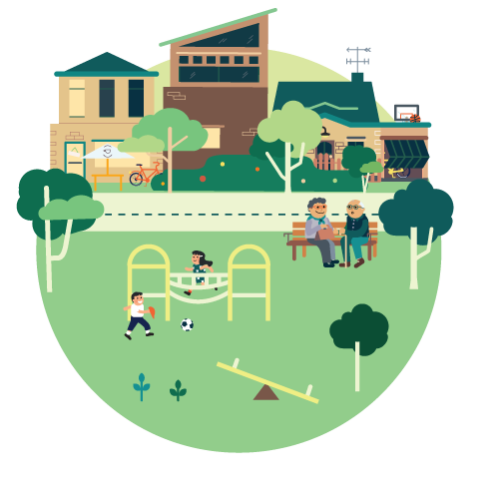 How will we achieve this?
We are committed to investing in Adelaide's parklands, so they become the new backyards and meeting places for locals and visitors. Our streets and public open spaces will also become vital areas for greening our neighbourhoods.
The Update has 14 policy themes which outline the policies and actions which will help us achieve our targets. The most relevant ones are listed below.